FREE EVENT!
Celebrate James Joyce's Bloomsday with rare film clips and live readings from The Marshall McLuhan-Finnegans Wake Reading Club who prioritize effects before causes. The gap is where the action is. Mash up resonating intervals with magical parallelisms. As McLuhan is music of the future, Joyce's doubleness in Ulysses bridges the ancient and modern worlds by a continuous parallel of the interface between myth and realism, order and anarchy.
"Joyce uses the pun as a way of seeing the paradoxical exuberance of being through language. - McLuhan.
Percept plunder for the recent future.
Also join us for Gerry Fialka's presentation on James Joyce and Experimental Filmhttp://www.laughtears.com/wakedreamawake.html at http://www.joyceconference2011.com/
Here you can find Gerry's bio.
Hosted by GERRY FIALKA. FREE.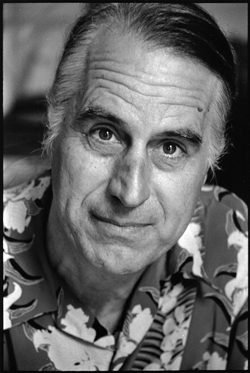 Gerry Fialka