Anselm Hollo was a
long time Beyond Baroque member and author of more than forty books.
He was born in Helsinki, Finland. After ten years in England writing and
broadcasting
for the BBC European Services, Hollo settled in the United States in 1966 and from then until his death enthusiastically contributed to the American literary community as a poet, teacher, and award-winning translator.
Fluent in German, Swedish, Finnish, and English by age ten, Hollo made a significant contribution to modern letters as a translator. Hollo was widely published in little magazines, and his books include
Sojourner Microcosms
(Blue Wine Press) and
No Complaints
(Toothpaste Press); his translations include
Red Cats
(City Lights) and collections by Haavikko (Cape Goliard/Grossman) and Pentti Saarikoski (Toothpaste Press).
In his last years, Anselm taught at Naropa University in Boulder, Colorado.
His collection of poems,
Notes on the Possibilities and Attractions of Existence
, received the San Francisco Poetry Center Award.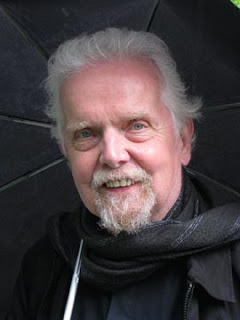 Anselm Hollo 1934- 2013