SECOND ANNUAL
GEORGE DRURY SMITH


AWARDS

DINNER

Hello, dear Beyond Baroque supporters,
At Beyond Baroque's Second Annual

Awards

Dinner we will be

honoring
WANDA COLEMAN with the
GEORGE DRURY SMITH AWARD
and
AMÉLIE FRANK with the
BEYOND BAROQUE
DISTINGUISHED SERVICE AWARD

The

dinner

will take place on
Sunday, July 15, 2012
at the Church in Ocean Park,
235 Hill St.
Santa Monica, California

All proceeds benefit Beyond Baroque's literary programs.

Doors will open at 5:30 p.m.,

dinner

will begin at 6:00 p.m., and the

awards

program will begin promptly at 7:30 p.m.

No tickets available at the door, because the event is completely sold out!

This year's Master of Ceremonies will be Brendan Constantine, and our presenters will be Beyond Baroque founder, George Drury Smith, as well as last year's Distinguished Service

Award

recipient, S.A. Griffin.



David Zasloff will entertain, and catering will once again be provided by Wild Thai Restaurant.



Dress is casual and muses are welcome.

Free parking available at the nearby school parking lot located at 2802 4th Street in Santa Monica.
We are looking forward to a wonderful award ceremony and thank all of you for your generous support!

BEYOND BAROQUE LITERARY ARTS CENTER
681 VENICE BLVD.
VENICE, CA 90291
www.beyondbaroque.org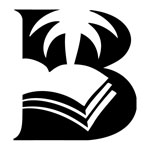 A place dedicated to the possibilities of language.